A University being a public institution, has to exercise its responsibility to maintain its quality and standards. Quality assurance is the means by which a University can guarantee with confidence and certainty that standards of its awards and quality of its education provision and knowledge generation are being maintained.
Centre for Quality Assurance (CQA), which was formerly known as Internal Quality Assurance Unit (IQAU) of the University is responsible for carrying out the quality assurance activities and coordinating these activities in line with the National Quality Assurance Framework of Sri Lanka under the directions of Quality Assurance and Accreditation Council (QAAC) of University Grants Commission (UGC).
CQA of the University is headed by a Director, who is working on part time basis, to fulfill the academic and administrative tasks involved with the CQA. Each faculty of study has established an Internal Quality Assurance Cell (IQAC) to guide and oversee the quality assurance activities relevant to programmes of study.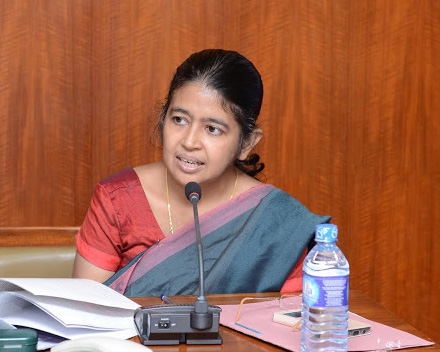 Quality assurance is a powerful force which serves accountability, transparency and public reassurance of an institution. Thus, it has become a defining feature of higher education over the time. University of Sri Jayewardenepura (USJ) accords a high priority to quality assurance in all its work. Centre for Quality Assurance (CQA) is the focal point for continuous quality enhancement across all areas of academic and non-academic life of USJ. Quality assurance of a university indicates fitness for purpose with regard to all aspects of its operations, from learning and teaching to administrative features and the management. CQA has set aims in line with the policy framework in this respect by the Quality Assurance Council (QAC) of University Grants Commission (UGC). The CQA is responsible for coordinating and carrying out the quality assurance activities of the USJ, promoting and sharing good practices, facilitation of external quality assessment and liaising with the QAC. Considerable progress has been achieved towards establishing a quality assurance system in USJ and CQA will continue to bestow guidance and assistance to USJ to continuously improve the quality and standard of all its provisions.
Senior Prof. Samanthi Senaratne
Director/CQA